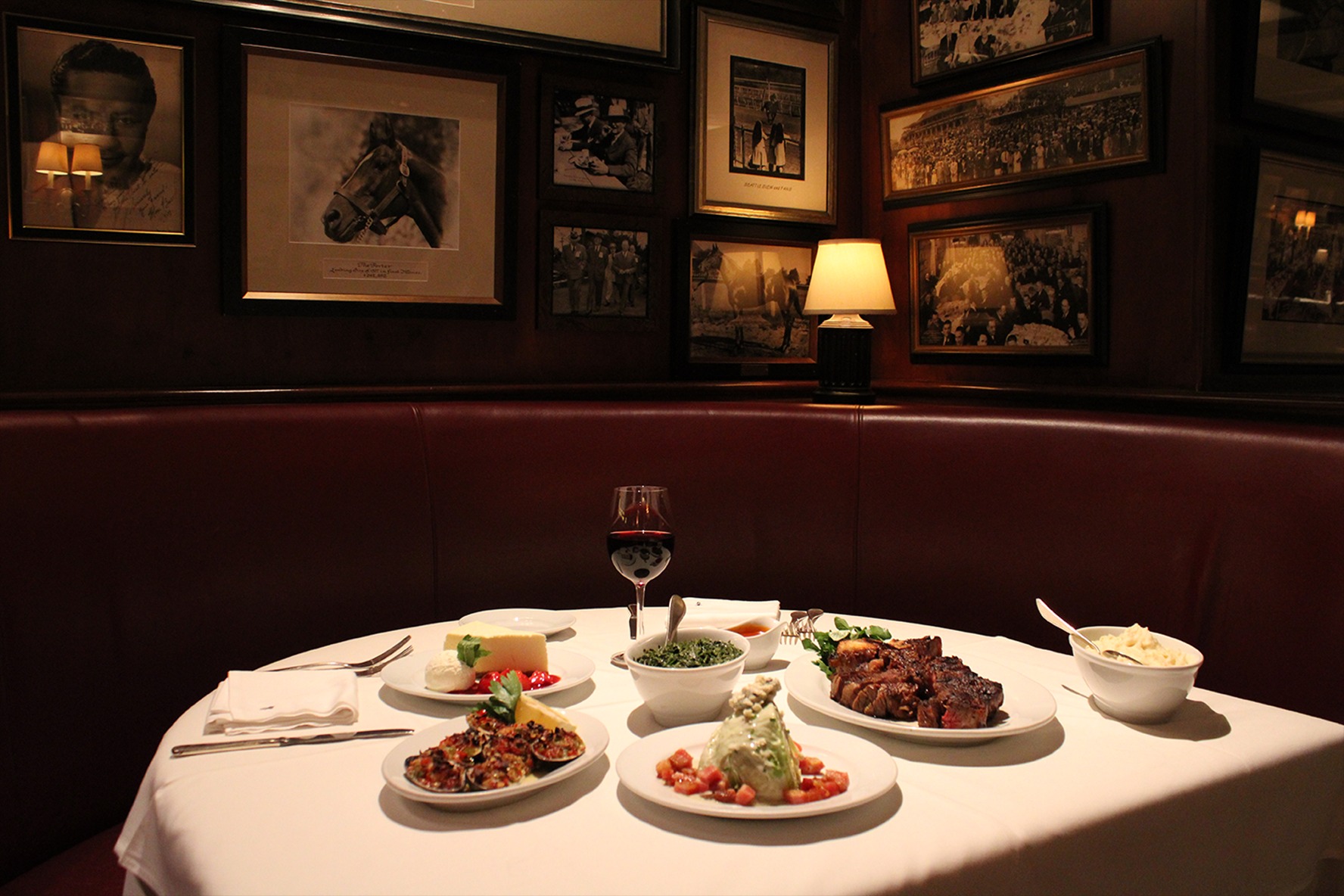 Plan a Party
An event you host at Gallaghers, is an event that will always impress.
With its own private entrance that is reminiscent of Gallaghers speakeasy days, our second floor dining room is a unique space – ideal for both private business gatherings and unforgettable family celebrations.
Historically known as "The Trophy Room," the dining room features Gallaghers' signature design elements, including rich, dark wood-paneled walls, covered with a mix of vintage and current iconic photos that have been exhibited throughout the restaurant since 1927.
Scalable and accommodating, the room can be divided by two strategically designed, wood-paneled pocket doors that discreetly and conveniently open and close to expand and contract the room's footprint. This flexibility makes it a great choice for either a full-floor cocktail party for up to 125 guests, a seated dinner for up to 95, or private corporate dinners for as few as six people.
If a formal presentation is part of the plan, Gallaghers also offers audio/visual equipment, including a podium, microphone and state-of-the-art flat screen monitor.
For more information or to schedule a tour of the space, please complete the inquiry form and we will get back to you.
Photos: © Sarah Merians
Inquiry Form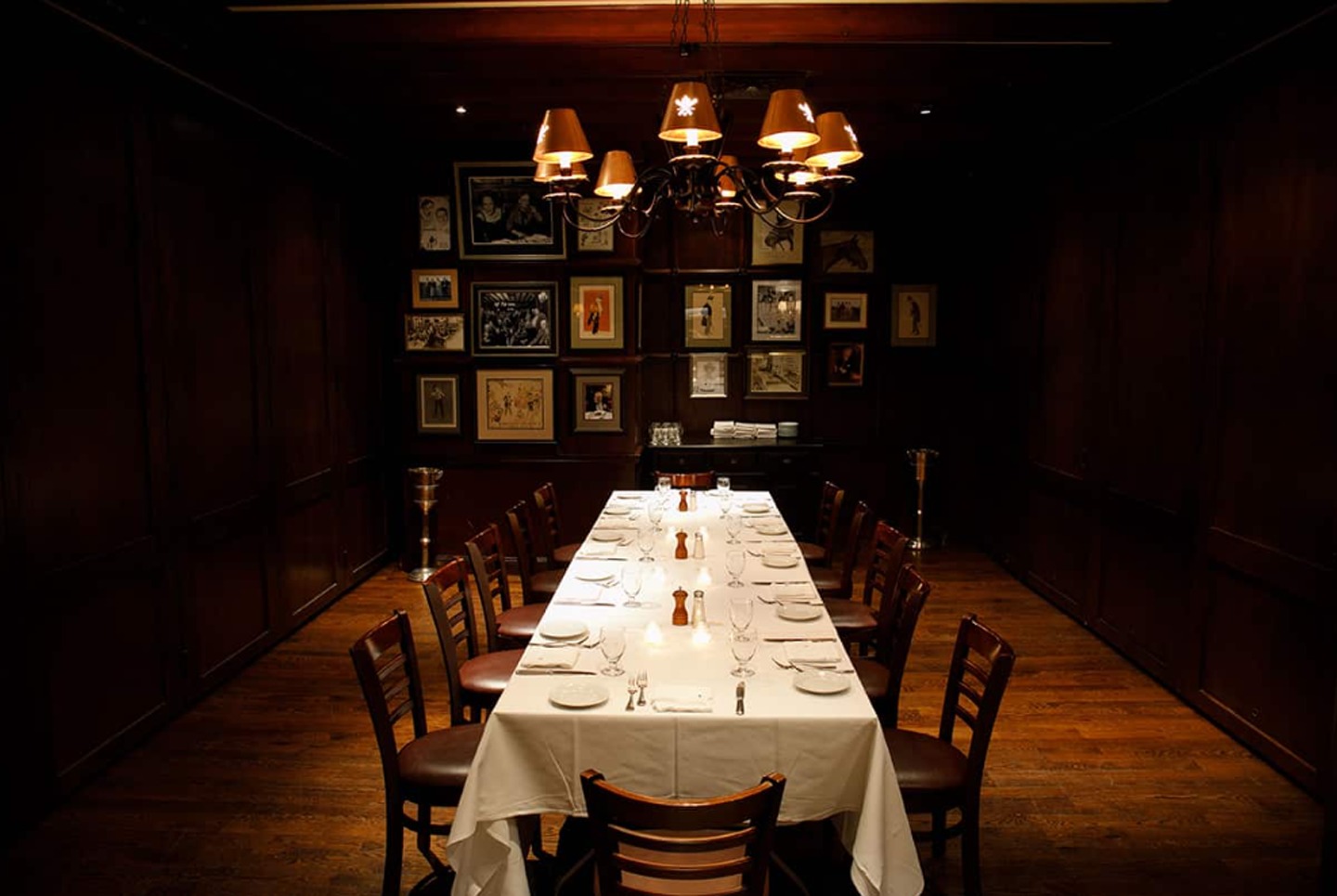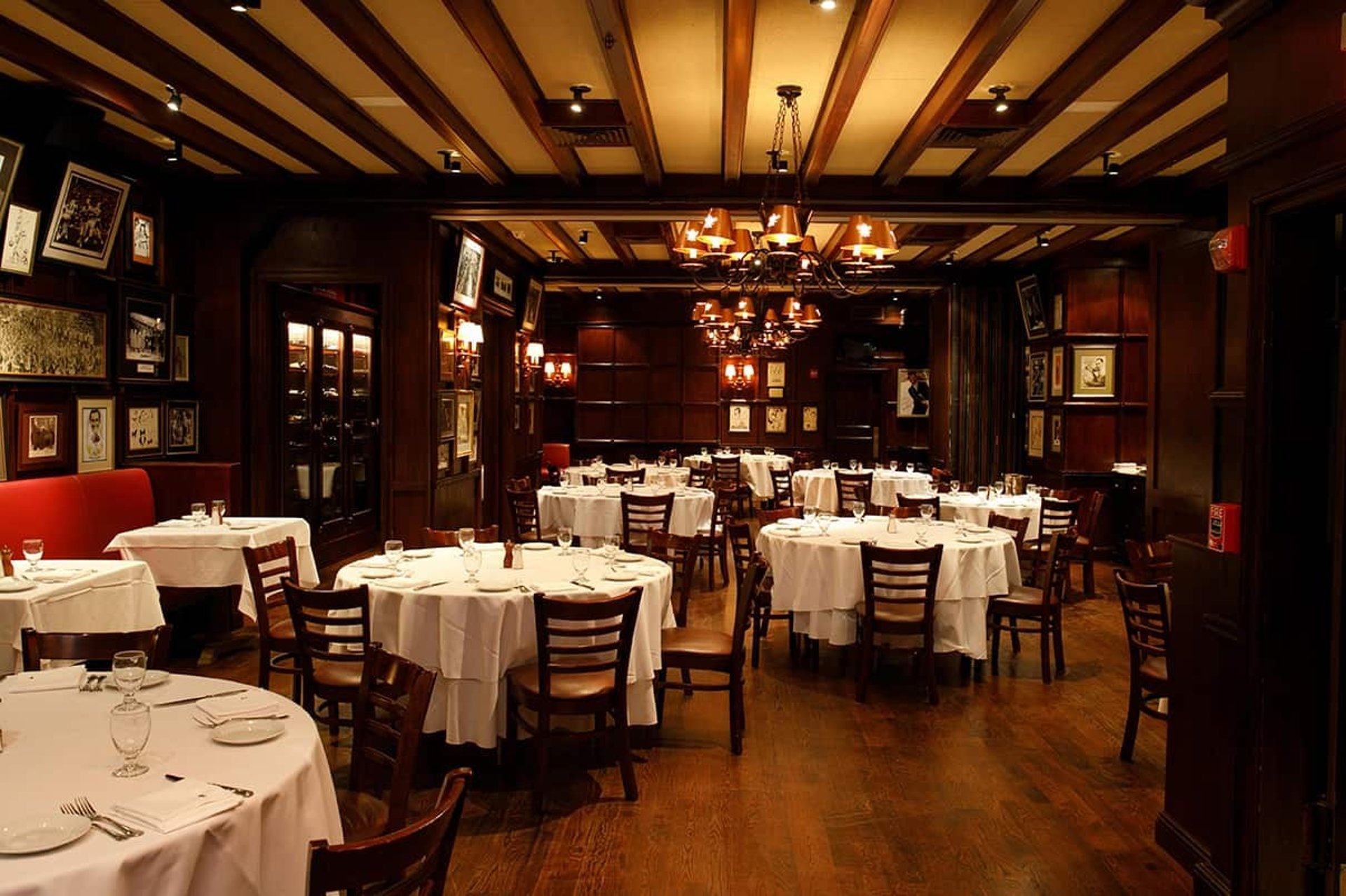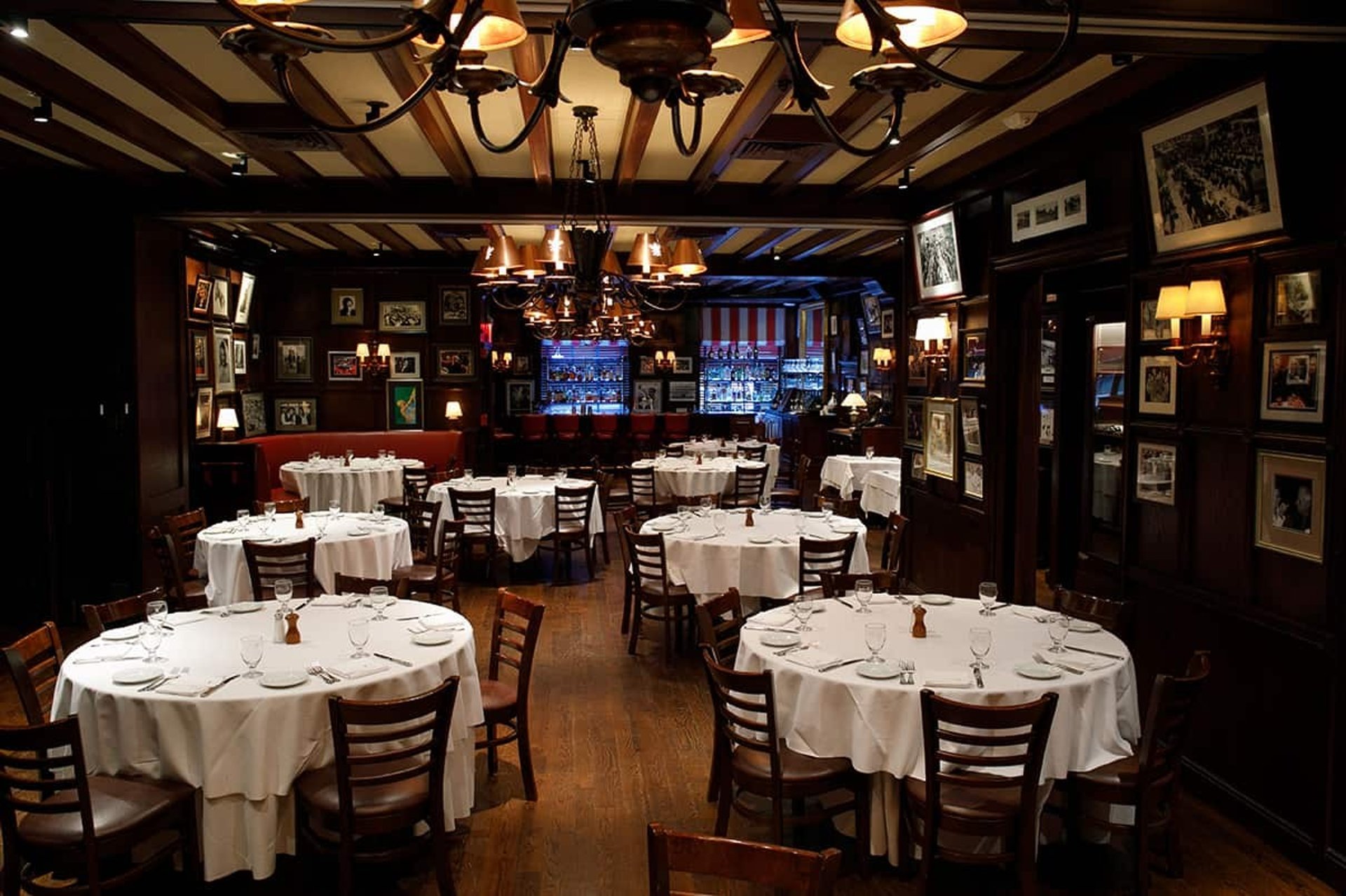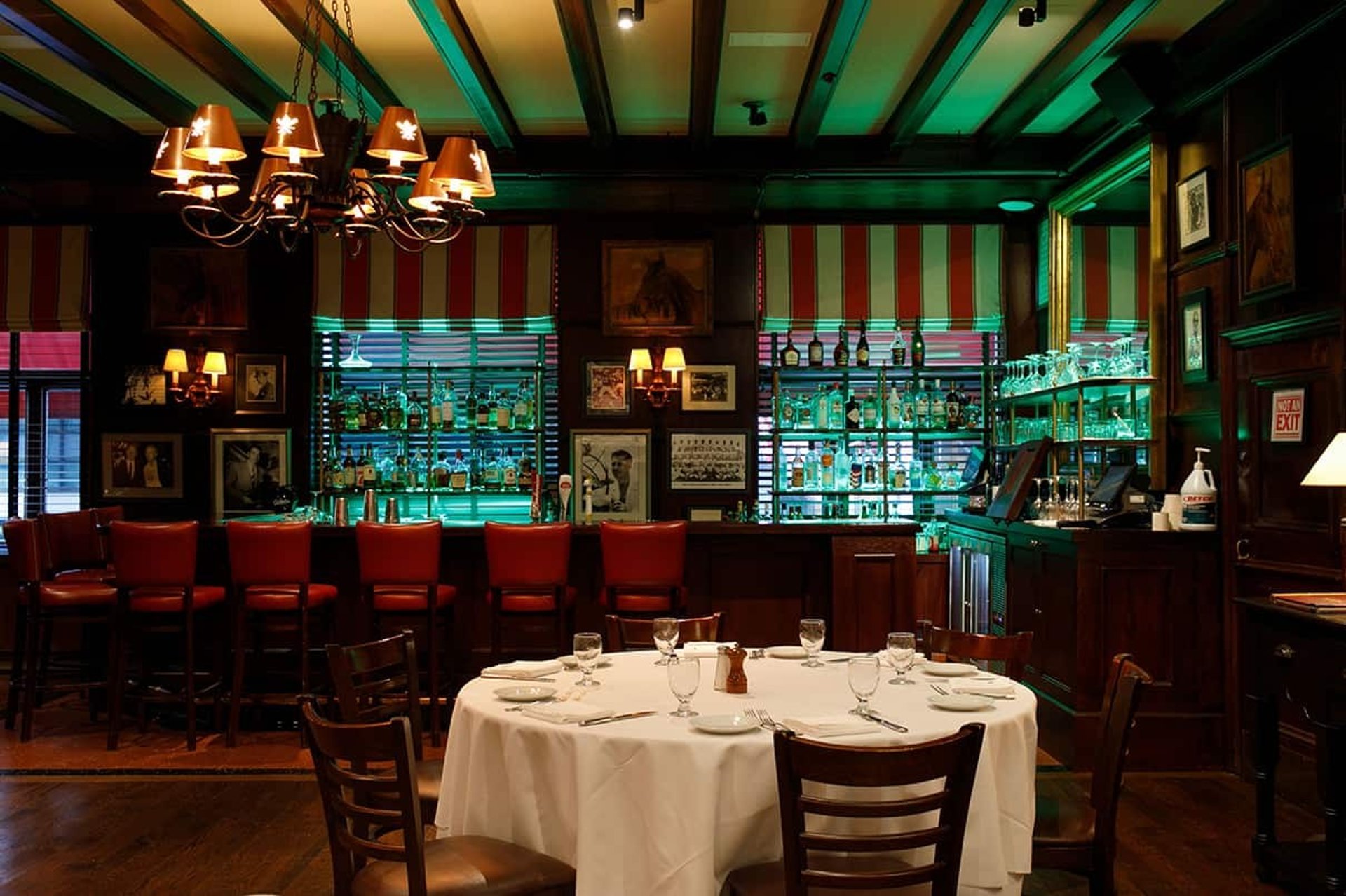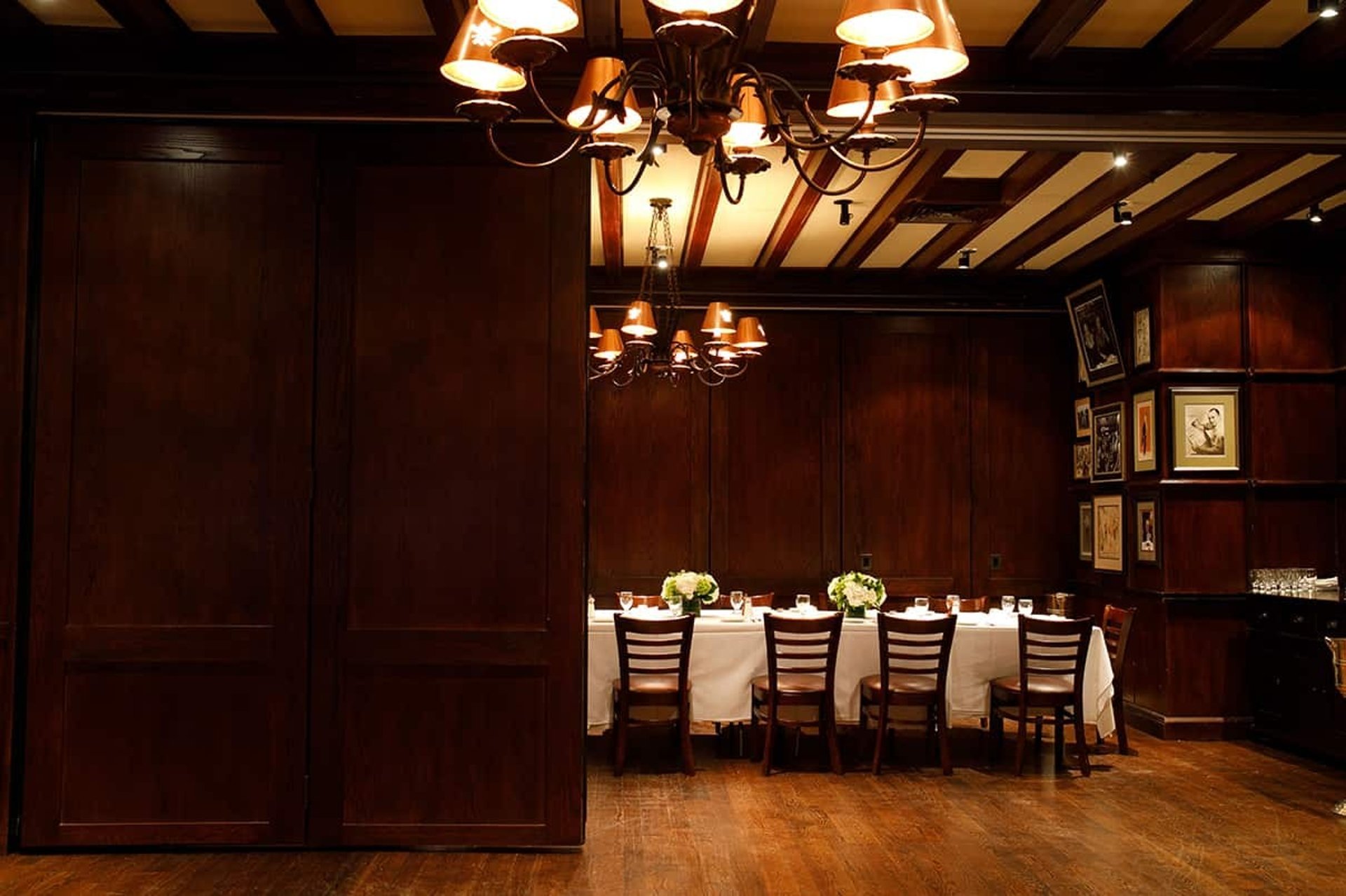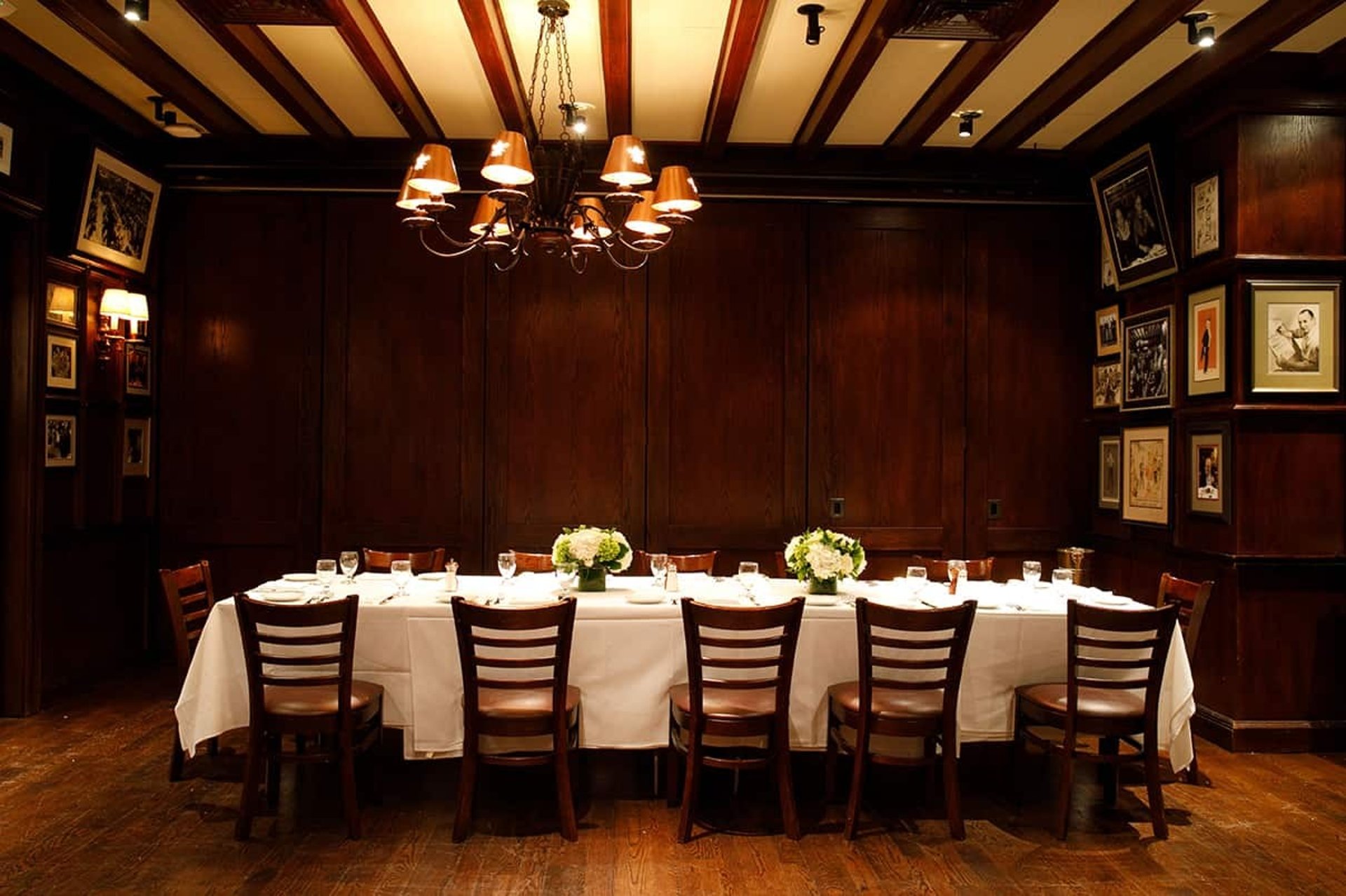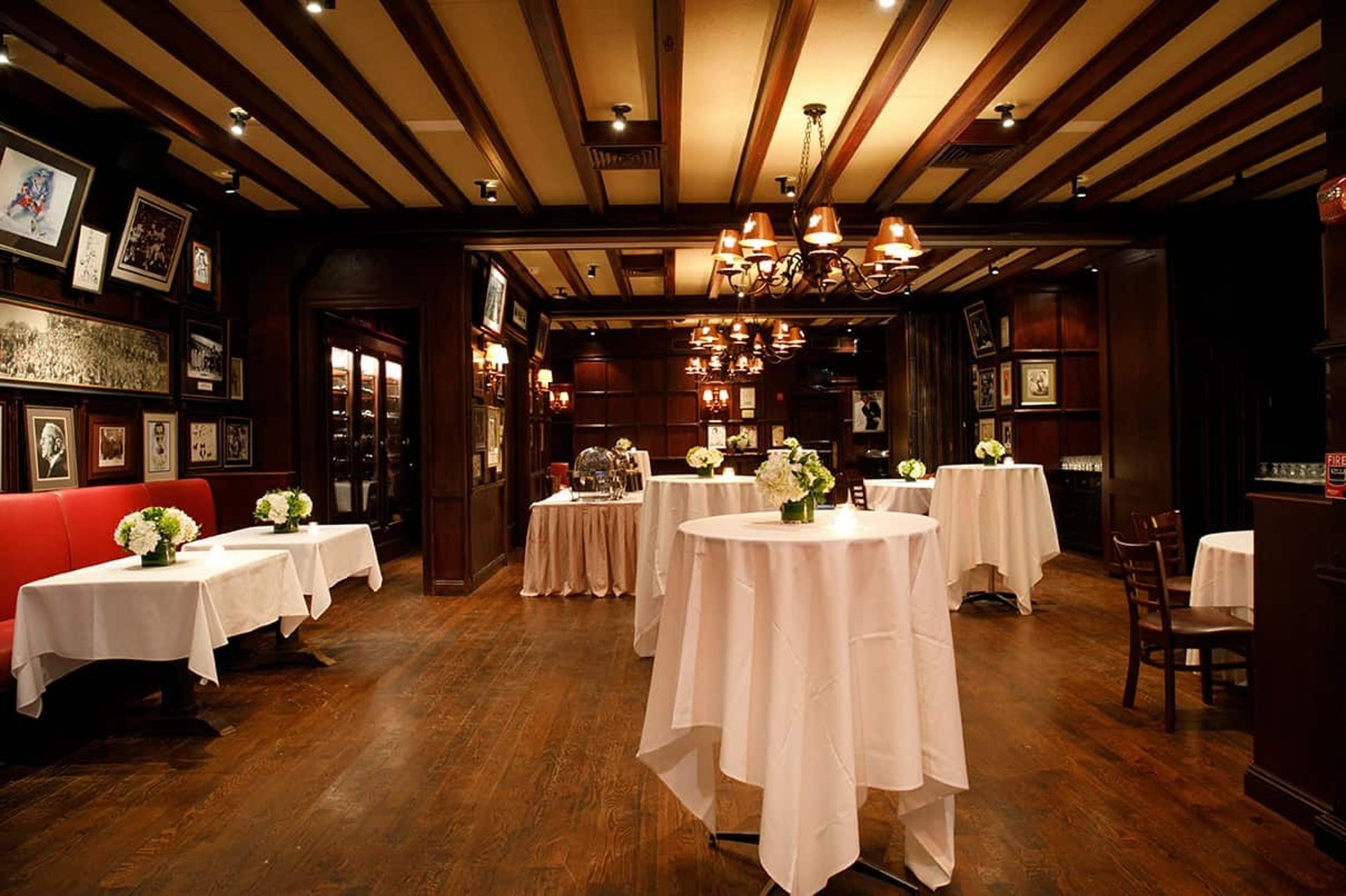 Gift Cards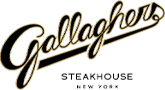 To purchase a gift card please call 212.586.5000
Over 90 years of tradition

Learn more
Steaks & Chops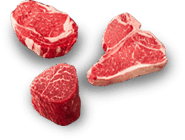 Learn more